Gemetiq is a French company which offers a unique patended solution to fight against counterfeiting and black market.
Gemetiq is an intelligent identification chip that addresses fashion and luxury brands. Gemetiq is also an essential tool for :
E

-commerce

I

nsurance

M

arketing

L

ogistic

C

ustoms authorities
GEMETIQ
Video Presentation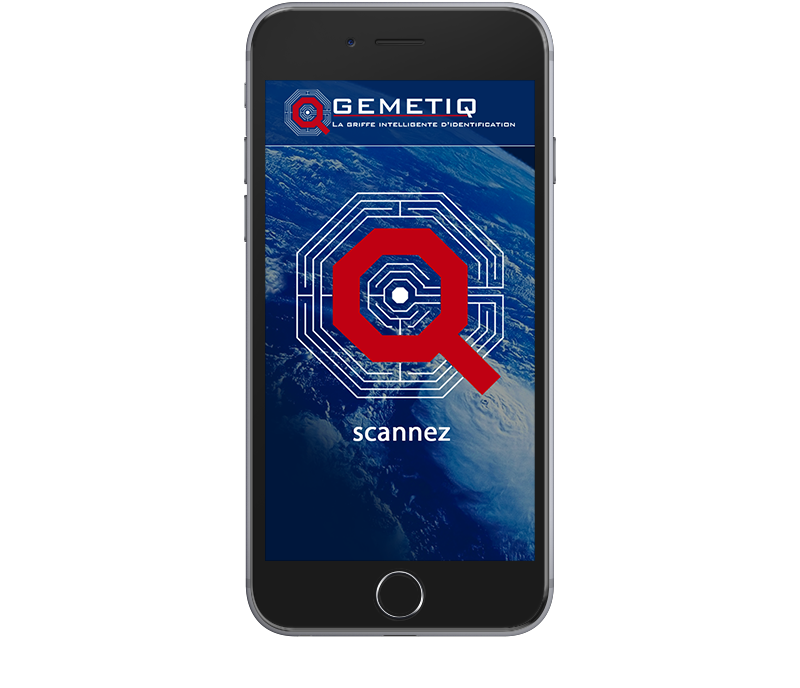 How Gemetiq Technology
works
The Gemetiq authentification solution works through the exchange of informations between the NFC (Near Field Contact) chip identifier and all the informations registered in a database.
Then, the one who scans the Gemetiq chip accesses the certificate of authenticity and the factsheet of a given product. This gathers informations asked around the product such as the model number, the picture, the size, the color, the composition, the authorized distributor, the point of sale etc…
Gemetiq uses an NFC chip integrated directly in the textile product, by the fashion manufacturer. The chip can be resistant to a temperature of 150 degree wash.
Authentify your products at any time and simply by scanning the chip with your smartphone or an NFC reader.
Trace all your products from the begining of their production and optimize the whole supply chain.
Certify online second hand sale.
Our technology creates value for manufacturers, e-commerce websites, customs authorities, fashion brands and consumers.
Solutions
For fashion brands
The identification chip integrated on textile products, leather goods, shoes, gives a lot of competitive advantages:
ECONOMIC

:

the Gemetiq chip price is about 0,50€ per fashion article depending the specificity of the market (volume, memory chip size).
OPTIMIZATION

:

A complete traceability from the production to the final purchase. Gemetiq allows effectively to fight against the black market.
AUTHENTIFICATION

:

It allows besides online resale of your products thanks to the identifiers of certification of origin in the Gemetiq database.
USE

:

A use of the data likely to improve your logistics, your marketing, as well as your statistical forecasts.
SECURITY

:

An access to a highly secure database, at any time to manage all your informations.
Solutions
For consumers
Download Gemetiq mobile application and scan the product with your smartphone, it's easy.
CHECK

:

An immediate and simple check of the authenticity of your chosen product.
OPTIMIZATION

:

Gemetiq allows to manage easily property rights thanks to our highly secure clients database.
CONNECTION

:

a fast and simple connection to the product's factsheet.
REGISTRATION

:

the consumer can be registered and can benefit from exclusive services.
INSURANCE

:

Gemetiq facilitate exchanges with insurers by proving the property of your article.
Press
They talk about GEMETIQ
« Easy to spot fake or stolen goods, and those which are sold on the black market. »
« Gemetiq launches the identification chip that allows on the one hand a complete traceability of a given product, and the other hand a control of counterfeiting and black markets. »
M&T2
« This chip trace goods […] first step against the black market. »
Le revenu
« The means to fight against counterfeiting and black markets. »
« Gemetiq, an identification solution, the DNA of a product. »
« On the occasion of ''Salon du Luxe'', Gemetiq will present fashion brands as partners of its identification chip »
« A cheap and effective solution »
« An identification solution to trace and certify a product »
« A technology connected to a database 24 hours a day »
Informations
Adress: 5 bis, rue froissart, Paris 75003
Phone: 01 42 76 02 00
Email: contact75@gemetiq.com
Days/Hours available
Monday - Friday: 9:30 AM - 6 PM
Saturday & Sunday : closed